How to Choose the Right GFSI Certification Scheme for Your Business
How to Choose the Right GFSI Certification Scheme for Your Business
You've been told that you need to get a Global Food Safety Initiative (GFSI) benchmarked certification for your food industry business, such as, SQF certification, BRCGS certification, FSSC 22000 certification, or PrimusGFS certification to sell into a major retailer, but you aren't sure which one to invest your time, money and attention into?
First, we'll give you a little background on GFSI to help you fit the whole food safety certification puzzle together. Then, we'll highlight the differences and key features of each GFSI benchmarked certification scheme. You can always contact us for a free consultation if you have any questions not answered here.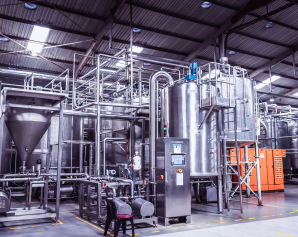 What is the Global Food Safety Initiative (GFSI)?
The Global Food Safety Initiative (GFSI) is a coalition of retailers and manufacturers who are working to raise the standard for food safety globally. Retailers like Costco, Walmart, and Trader Joe's trust GFSI to set the highest standard for food safety.
GFSI does not provide food safety certification themselves, however, there are several food safety certification schemes benchmarked to GFSI that you can choose from for your food safety program, which will meet the requirements of major retailers. The companies that own the different GFSI standards do not perform the audits, but instead oversee other companies called certifying bodies that conduct the audits independently.
You can select the GFSI benchmarked scheme that best fits your business.
SQF – The most popular GFSI benchmarked scheme in the US.
Strikes a balance between being prescriptive and flexible
Sets clear expectations and puts an emphasis on risk assessments
Has the most available auditors and training making scheduling audits and training easier
BRCGS – The easiest GFSI scheme to understand.
Puts an emphasis on brand protection and foreign material control
Unlike other GFSI Food Safety Management System schemes, requires a Quality Manual
Initial audits tend to be more difficult to pass compared to other GFSI schemes
FSSC 22000 – The most user-friendly and flexible GFSI scheme
Based on ISO 22000 so it pairs well with ISO 9001
Puts an emphasis on communication
Often used by businesses like packaging and chemical companies that already operate quality management systems for non-food businesses
PrimusGFS – Designed for agricultural businesses.
Rarely used for businesses not directly tied to agricultural growing, processing or storage & distribution.
Puts an emphasis on standard operating procedures
Good alternative to GLOBAL GAP for indoor agriculture operations
If you plan to pursue GFSI certification, selecting the right scheme is of the utmost importance.
Working with a consultant can:
significantly decrease the amount of time it takes to implement the GFSI program
significantly increase your chances of passing a GFSI audit on the first try
Becoming GFSI certified is an investment you can't afford to put off any longer.
If you have questions about which standard to choose, Kellerman Consulting is here to help navigate the difficult questions, and to help develop your program with you. Learn about our GFSI Certification Consulting Services and schedule your free GFSI consultation. 
info@kellermanconsulting.com | 800-535-1376