Key Performance Indicators in Manufacturing and Processing
Key Performance Indicators in Manufacturing and Processing
Key Performance Indicators (KPIs) are the fundamental aspects of all businesses.They are the crucial actions or results that demonstrate that operations are performing as expected, and that sustainable results are maintained.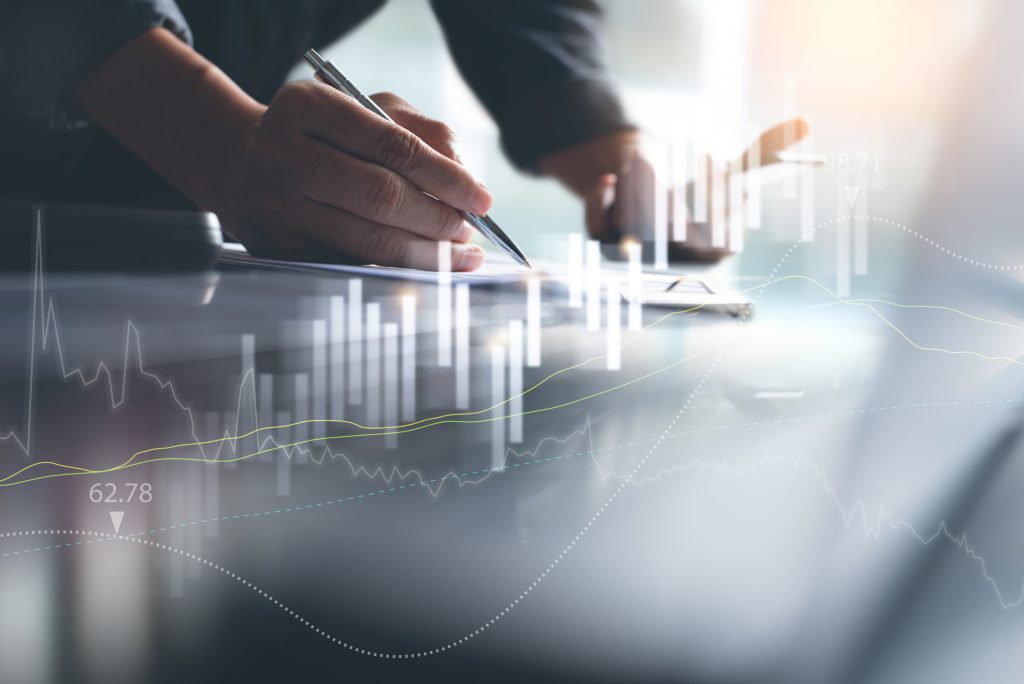 How to Choose KPIs for Your Manufacturing or Processing Business
The KPIs fit the company's strategic goals

KPIs are specific and measurable

The chosen KPIs provide value to the business and results are used to continuously improve the business.   
Choosing Simple vs. Complex Key Performance Indicators
The simplest metrics for performance indicators are counting measurements. In contrast to simple measurements for KPIs, complex data for key performance indicators can be very challenging to collect. Most companies that attempt complex measurements for key performance indicators have sophisticated hardware or software to provide this information, and have to make sure that technology works continuously as part of the data collection.
The calculation of the KPI is only as good as the data collected. So, if a company decides to track a complex KPI, then they need to make sure they can consistently collect that information during production.
Writing KPIs to Focus on Achieving Positive Outcomes or Avoiding Negative Outcomes
Key Performance Indicators can be written in such a way to focus on achieving positive outcomes, such as, a level of high output or quality, or they can be written to highlight the desire to avoid negative outcomes, such as, a maximum allowed deviation, limits on unplanned downtime or preventing worker injury.
Whether an organization selects achieving a positive metric or avoiding a negative outcome is contextual for an operation.
Selecting the Number and Type of KPIs for Your Manufacturing or Processing Operation
We recommend setting KPIs to cover four main areas of your business in order to keep a well-rounded focus on continuous improvement. We recommend choosing KPIs to focus on the following:
One KPI for Finance

One KPI for Sales

Two KPIs for Operations/Quality
Finance Specific KPIs
One thing to note about selecting financial measurements as key performance indicators is that while these are almost always attractive measurements for leaders of a business, they are distant and abstract for workers in operations.
If we are going to establish key measurements that are going to focus on the enrichment only to the top of the organization, it can easily be perceived poorly by non-leadership staff. Finance KPIs can play a key role in a well-run business, as long as they are balanced with KPIs in other key areas. Here are a few examples of finance related KPIs:
Growth of 10% per year

At least one acquisition of another business each year

Return on investment for capital allocations of new machinery of 30% the first year after investment. 

Profits of at least $500,000 dollars in the year

The company will have a Debt-to-Asset Ratio of less than 1 
Sales Specific KPIs
If your company's management determines that sales are critical drivers of the business's success, it would make sense for KPIs to focus on this area.  Failure of the sales team to hit their expected quotas would be considered an existential threat to the business. Examples of possible sales related KPIs are:
Complete at least 100 outbound sales calls per month

Submit at least 30 proposals or bids presented to companies per month with ten million dollars in revenue

Generate at least $1,000,000 in revenue each quarter
Operations and Quality Specific KPIs
The most common key performance indicators in a quality management system are customer complaints, or negative customer feedback, as well as operational non-conformances. The following are examples of Operations and Quality KPIs:
At least 5 truckload deliveries occur each day

100% of labels have the proper allergen declarations

There will be less than 50 Complaints per 1,000,000 pounds produced

On time arrival of at least 99% of orders

100% of preventive maintenance actions performed on time as scheduled
Assigning KPI Data Collection Responsibilities
Once the measurements for key performance indicators have been set, it is important to assign the responsibilities for performing or overseeing the data collection.
Determining the correct person to perform this task is of particular importance for KPIs. The reason for this is that we need someone who is dependable, trustworthy and focused in overseeing data collection. Since we are talking about key performance indicators, every measurement needs to be accurate, or we will not be able to effectively analyze the health of the business.
Download the Free KPI Reporting Spreadsheet to Start Tracking Your KPIs Today!