Backflow Preventers in Food Industry Facilities
Backflow Preventers in Food Industry Facilities
Backflow preventers are required in food manufacturing facilities and facilities that store and handle food products. Within the facility, backflow preventers work to prevent cross-contamination from non-potable sources, such as bulk chemical containers, to the potable water supply via back siphonage or backpressure. Without a backflow preventer, conditions could occur in the facility or water supply that would force water to flow back into the main water supply, leading to contamination of the water supply.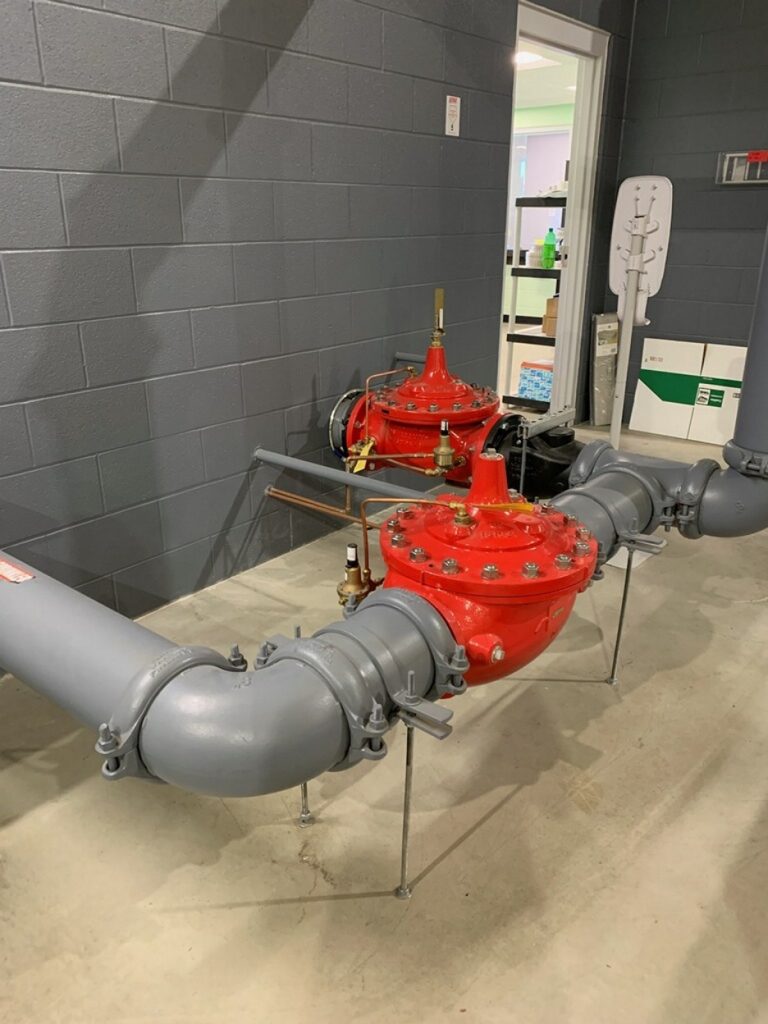 What is a Backflow Preventer and Where are They Needed?
Backflow preventers work to stop contamination from or between piping systems that discharge waste water, chemicals, or sewage and piping systems that carry water for food or food manufacturing. They allow water to flow in one direction and never in the opposite direction. If you don't know where your backflow preventer is located or if your facility even has one (it likely does!), contact building management or a local plumbing company. 
Backflow preventers should be installed at the main water supply to the facility and at the point of use (i.e. hoses, faucets, chemical dilution stations, etc. unless there is an air break). The backflow preventer installed on the main water supply is required to prevent the potential contamination of the water supply source (either municipal or well water).  Backflow prevention devices are required in food manufacturing facilities or facilities that handle or store foods by the FDA in 21 CFR 117 and 21 CFR 112. These devices may also be mandatory in third party audit or customer requirements.
How Often Should the Backflow Prevention System be Tested?
Most GFSI certifying schemes (i.e. SQF, BRCGS, etc.) require backflow preventers to be tested at least annually. Typically, facilities will contract a local plumbing company or contractor to come to the facility once a year and test the backflow preventers. When testing has been completed, documentation will be provided determining whether the backflow preventers passed or failed. Keep this document on hand as evidence that the system has been tested and is operating as intended.
We recommend scheduling a test of your backflow preventer(s) early on in the implementation of your food safety certification program,  as scheduling contractors can take some time.