3 Key Updates for BRCGS Issue 9
3 Key Updates for BRCGS Issue 9
Brand Reputation through Compliance Global Standard (BRCGS) updates for Issue 9 were released in August of 2022. Auditing under BRCGS Issue 9 Standard will begin in February 2023.
Are you ready for your upcoming BRCGS Audit? Check out Kellerman Consulting's tips and free tools to help you be prepared to pass your audit.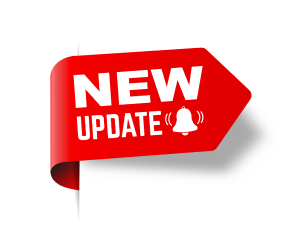 Behaviors in Quality Culture

BRCGS has placed an emphasis on measuring behaviors in Quality Culture. Defined activities were expanded with the BRCGS Issue 9 update to include the following:
Clear and open communication on product safety
Training
Feedback from employees
The behaviors required to maintain and improve product safety processes
Performance measurement of activities related to the safety, authenticity, legality and quality of
products
Kellerman Consulting's Free "Culture of Food Safety" training video series & downloads offers definitions for the employee behaviors, tools, and metrics that will help address this updated BRCGS expectation for measuring behaviors in Quality Culture.
Corrective Action, Preventive Action, & Root Cause Analysis
Corrective Action, Preventive Action, and Root Cause Analysis was expanded with the BRCGS Issue 9 update to require tools to establish the fundamental cause (root cause) and implement preventive actions. Find free tools from Kellerman Consulting that can be downloaded and used to help establish the root cause: Root Cause Analysis Form & Fishbone Diagram.
Unannounced Audit Schedule
The unannounced audit schedule has been added to the BRCGS program to meet GFSI standards. All facilities will be expected to undergo at least one unannounced audit every 3 years.
Contact Kellerman Consulting

Contact Kellerman Consulting to have us complete a Gap Assessment of your BRCGS program utilizing the updated BRCGS Issue 9 standards.
We can also write your full BRCGS program, train you to implement it, and assure you pass your audit with support from our team.
INFO@KELLERMANCONSULTING.COM
(800) 535-1376